Which Are the Best Biomass Boiler Manufacturers?
The best biomass boiler manufacturers offer heating systems that will make your home more efficient and reduce your impact on the environment. All while reducing your heating bills.
To find the right biomass boiler for your home, we need to compare the best biomass boiler manufacturers.
What is a biomass boiler?

A biomass boiler burns plant-based materials, such as wood pellets and logs, to provide central heating and hot water. Burning wood is a carbon neutral process which only releases the carbon absorbed by the tree during its lifetime.
There are many reasons to heat your home with a biomass boiler:
Sustainable fuel source
Carbon neutral
Highly efficient heating
Payments through Renewable Heat Incentive (RHI)
You can find out more about biomass heating systems in What is a Biomass Boiler?.
Which is the best biomass boiler?
The best biomass boiler is one that will keep your running costs to a minimum. If you live near a wooded area with free access to wood logs then a log-burning biomass, like the Windhager LogWIN Premium, is a great option.
A great feature of Windhager LogWIN Premium Touch biomass boilers is that they boast a large combustion chamber. This allows them to store more fuel. So you won't have to worry about refilling it so often.
While you could heat your home for free with wood logs, they take up a fair amount of space. So if you're looking to save space then consider the alternatives: wood chips or pellets. One of the best wood pellet boilers is the Viessmann Vitoligno 300-C, which will automatically refill the boiler with fuel when needed – saving you a job.
Comparing biomass boilers
Comparing the best biomass boilers to find the right model for your home means taking a look at the following:
Fuel (chips, logs or pellets)
Output rating
Physical size
Efficiency
Cost
Warranty
Fuel
Biomass boilers can heat a home by burning wood logs, pellets or chips. Which of these fuels is best suited to your home will depend on price, access to a supplier and how much storage space you have available. All biomass boilers have to be stored at your property but wood logs are the largest.
Should you live in the countryside near a wooded area then you could potentially find wood logs yourself and heat your home for free
Output rating
The output rating is an important consideration to make when having any type of boiler installed. Measured in kilowatts (kW), the output rating shows the power of the unit. The higher the output rating, the more powerful the boiler.
Getting the output rating right is essential, otherwise your boiler either won't be able to meet demand or lead to increased heating bills.
A professional heating engineer is the best person to discuss your options in terms of biomass boiler output.
Physical size
Biomass boilers tend to be larger than conventional gas and oil boilers. Plus, like oil, the fuel needs to be stored onsite which will take up even more space.
Efficiency
The best biomass boilers have a similar efficiency level to gas and oil boilers – over 90%. This means that almost all of the fuel is converted into heat for your home.
However, unlike the waste from gas and oil boilers which is emitted into the atmosphere – and contributes to climate change – the ash left behind by burning biomass fuels can actually be used as fertiliser. So, in that sense, you would be using 100% of the fuel that you purchase.
Warranty
After the installation of a biomass boiler, you want to know that you're protected in the unlikely event that something goes wrong. This is where the boiler warranty comes in and it's worth comparing the length of the warranty as well as what's covered during that time.
Cost
Last but not least is how much the biomass boiler costs. Which, in many cases, is likely to be the deciding factor.
Biomass boilers are typically more expensive than gas and oil boilers both in terms of the price of the boiler itself and the installation. However, the cheaper running costs and RHI payments could see you earn much of this initial investment back over time.
Get FREE Boiler Quotes
✔Get FREE Local Boiler Quotes today
✔Compare The Best Prices
✔Save Money On Your New Boiler Today!
Costs to install a biomass boiler
Boiler installation costs vary greatly depending on the model, complexity of the installation and rates charged by the installer. As there are so many variables, it's possible for a biomass boiler to cost anywhere up to £10,000.
While these initial costs can seem daunting, you don't get the full picture without looking at the long term running costs.
Biomass fuels can be cheaper than even gas and oil. So, depending on how much you pay per tonne of wood chips, pellets or logs, you could be saving money heating bills.
| Fuel | Potential cost per kilowatt-hour (p/kWh) |
| --- | --- |
| Chips | 2.8 |
| Logs | 4.9 |
| Pellets | 4 |
| Gas | 4.8 |
| Oil | 6 |
| Electricity | 13.4 |
As well as lower heating bills, you could receive payments through the Renewable Heat Incentive (RHI) for generating your own renewable heat with a biomass boiler. RHI payments are made quarterly over a 7 year period. For applications received between July 2020 and September 2020, you'll receive 6.97p/kWh of heat generated.
Find out more by reading our guide to Biomass Boilers Prices & Running Costs.
Is a biomass boiler right for you?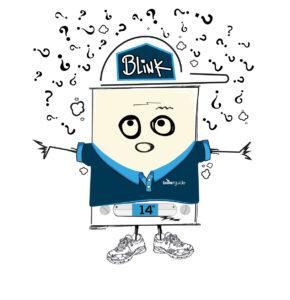 Heating your home with a biomass boiler is very different to conventional gas and oil boilers. This is because they're often larger, burn a solid fuel and require a different type of maintenance because ash is left behind when burning biomass fuels.
Anyone with an oil boiler will be familiar with storing fuel – something that isn't necessary with gas boilers. So, as well as the boiler, space is also needed to store the fuel. And you'll need to stay on top of ordering in more fuel.
It's often thought that planning permission is essential when installing a biomass boiler. However, it's only needed if you live in a listed building or plan to install the boiler externally in an out-house.
Not sure if a biomass boiler is right for your home? Get the answer in our guide.
Get quotes for a biomass boiler
Once you've found the best biomass boiler for your home then it's time to find an installer. To make sure you find the right person for the job at the most competitive price, we highly recommend comparing quotes.
By completing our simple online form, you will get free quotes from up to 3 local biomass boiler installers. There's no-obligation to accept these quotes and once you have them you'll be in a position to compare them. Then you can go ahead with the installation of your biomass boiler confident that you're getting the best deal possible.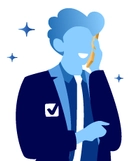 Looking for boilers with sophisticated manufacturing, great quality?
Fangkuai boiler can always provide what you want.